Tips for Maintaining Academic Motivation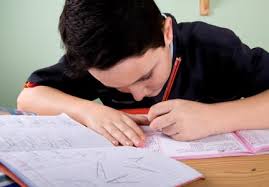 Tips for Maintaining Academic Motivation
By this time of year, you are probably hearing moans and groans when it comes time to sit down and work on homework. Have you ever wondered what you can do to improve your child's academic motivation? Take a look at these strategies to build and maintain your child's enthusiasm for learning.
INCORPORATE YOUR CHILD'S INTERESTS
Structure or rework instruction or academic tasks to incorporate your child's favorite topics. For example, if your child is interested in cars or videogames or fashion, work these topics into reading, writing, and math lessons. Provide opportunities to expand their areas of interest by reading new magazines, books, and periodicals on their favorite topics. Depending on your child's age, you can even have your child explore a famous person or company associated with their topic of interest as well.
OFFER CHOICES OF METHODS TO COMPLETE TASKS
Consider allowing your child choices for how they choose to complete a given academic task. For example, could he/she be given the option to use a computer keyboard to write an essay instead of writing it by hand? What about the option to respond orally to math facts on flashcards rather than recording answers on a math worksheet? How else could you change the way we get the same info from your child?
OFFER CHOICES OF TYPE OF ASSIGNMENT
How about this: offer your child two or more alternative activities to choose from that have the very same academic requirements. For example, when the assignment is for your child to review a chapter of the textbook, consider allowing the option of reading the passage independently or discussing that passage together in a cooperative learning activity. Either way, your child is meeting the assignment requirements, but may be more willing to complete it if offered in a different manner.
OFFER CHOICES OF TASK SEQUENCE
When your child has several tasks to complete, allow him/her to have control in choosing the order in which they are completed. Once he/she begins working, continue to provide encouragement and assistance as needed in order to keep him/her engaged.
PROVIDE POSITIVE ATTENTION
Give your child positive feedback and attention periodically while working in order to reinforce his/her sustained attention on tasks and diligent work habits. For example, consider using encouraging notes, brief comments, facial expressions of approval, and nonverbal signals such as thumbs-up, high-five, and pats on the back. As your child makes progress on assignments and completes tasks, verbalize your appreciation of their effort.
REWARD ACCURACY AND EFFORT FOR BEGINNING LEARNERS
For children acquiring new academic skills and who are not yet proficient, provide encouragement and/or incentives for overall effort and accuracy of any work completed, rather than focusing on speed or total number of problems finished.
KEEP BREAKS BRIEF
When your child needs a break from working, set at timer so that he/she is notified when it is time to get back to work again. Breaks with physical movement can be refreshing and small snacks also may help boost brain power. Discourage screen time (television viewing, videogame playing, or computer use) if it is likely to make it difficult for your child to return to work tasks.