Strategies for Successful Group Behavior and Participation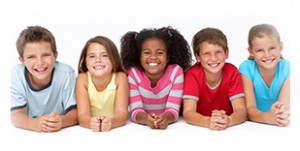 Strategies for Successful Group Behavior and Participation
Listen up, teachers, girl scout/boy scout leaders, team sports coaches, camp counselors, and youth group leaders: this one's just for you! We've compiled a list of the most important strategies for contributing to group progress while also emphasizing successful behavior and participation. Read on!
Structure

Establish and maintain clear routines
**Give children advance warning when the routine will be different
Set clear limits and define what behavior is expected in each setting
Announce upcoming transitions, such as a 2 minute warning before changing activities or settings
Provide as much information as you can about new experiences in advance
For multiple-step projects, provide visuals/examples each step of the way to illustrate the goal
Use visual timers to help monitor time left on tasks – this is helpful for those who get frustrated by not

finishing
Group Management

Have clearly defined behavioral expectations and post them as a visual reference
Assign jobs for all students. This contributes to a feeling of community and gives them a chance to be

responsible and cooperative

Add group incentives for accomplishing goals together such as small group points for good behavior,

participation, or task completion

Use auditory signals to get their attention (chime/bell), clap a pattern, or use a clear verbal signal such as

"

1,2,3, eyes on me

"

Make sure to build in lots of movement opportunities to keep children engaged and interested
To increase participation, incorporate opportunities to actively respond, such as "Turn to your partner and tell one thing….

"

Always provide lots of positive reinforcement (verbal, gestural, tangible, etc.) to make group activities

enjoyable

Consider having a behavior monitoring system (green/yellow/red, happy face/sad face, etc) to give

feedback on how they are doing

To reduce issues while "waiting" for a turn, teach the concept of a "waiting turn": "When it's not your turn to do the activity, it's your "waiting turn", and you get to help by doing x, y, z"
Use brief, clear statements with one step at a time.
Avoid lengthy lectures and keep kids actively engaged whenever possible
Use more Do's than Don'ts! For example, say: "Sit down over here" instead of "Don't go over there"
Be direct! Avoid sarcasm and indirect requests. For example, say: "Take turns" instead of "I'm waiting for you to play nicely

"

Avoid requests disguised as choices. Say "Please put that down" instead of "Can you stop doing that?"
Pair your words with pictures/visuals, gestures, demonstrations, and physical prompts
Be consistent and don't make threats you can't follow through on
Praise, praise, praise! This is important verbal feedback letting the child know what s/he did right
Use specific praise like "Nice turn taking, you two!" rather than general praise like "Good job!"
Addressing Problem Behaviors

Preventing Issues
Reward children for getting attention in positive ways
Provide choices when possible ("Which would you like to put away first, the blocks or the crayons?")
Distraction can be a legitimate strategy!
Choose your battles. Rather than getting upset about every little problem, address the behaviors that are most harmful toward self or others
Anticipate problem behaviors and intervene before they get out of control
For every negative comment a child hears, s/he should hear at least 3 positives!
Watch for patterns in problem behavior: time of day, type of task, unfamiliar settings, noise level, number of people around, etc. This may contribute to the solution!
During a Tantrum/Meltdown
Remain calm, do not argue, and never raise your voice at the child
Try to distract child with another activity or a break from what's going on
Maintain child's safety and the safety of others; call for assistance if necessary
Discuss problematic behavior with parent to find out if there are patterns across settings